The front of your house is the first thing that visitors see, the view you come home to every day and likely the only part passerby's will ever see.  These 10 projects will help you maximize your homes curb appeal.
1. Pressure Wash the Exterior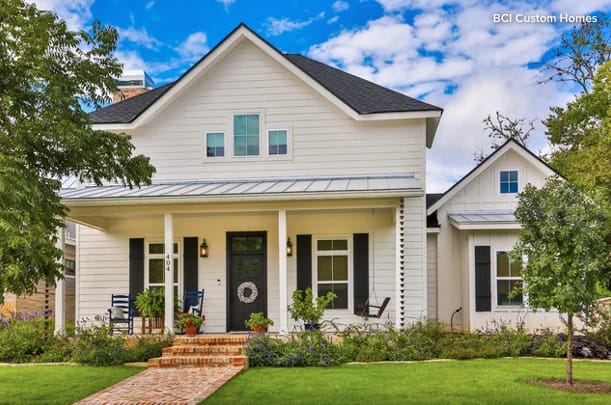 A quick and effective way to remove layers of dirt from siding, the driveway and walkways is to pressure wash your home. Getting rid of built-up dirt on your home's exterior can be so effective, your neighbors will think you may have repainted.
2. Add Bold House Numbers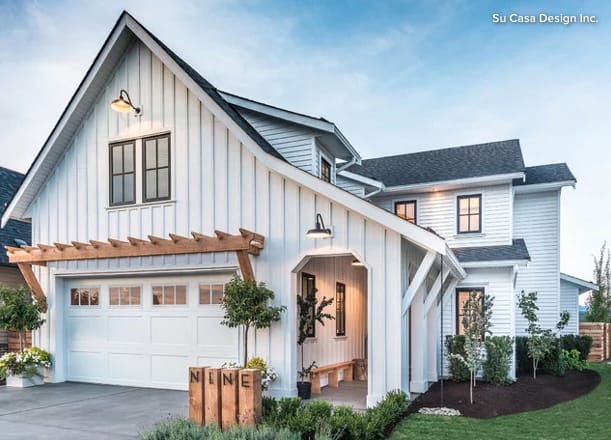 Switching out small, out-dated numbers for a new set that complements the style of your home can make a huge impact. You can buy individual numbers, letters or a custom plaque, in a variety of fonts, that will set your home apart from all the rest on your block.
3. Frame the Entrance with Beautiful Container Plants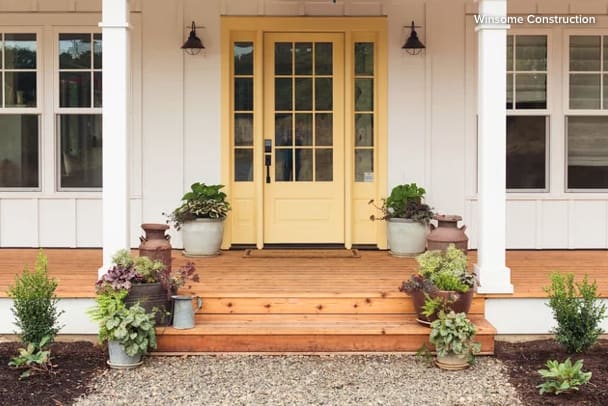 Planting a few containers of annual plants or bright & airy greenery draws the eye to the front door.  A few pots on a small front step or if you have ample room, flank the front door with rows of pots for a bright, cheery welcome.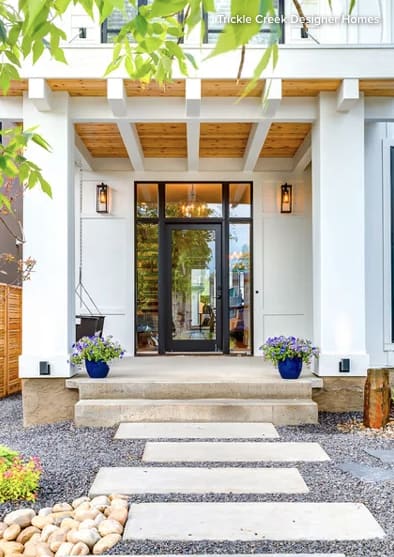 A clearly marked path, easy to walk on, offers the first glimpse into the style of your home. There are many options to choose from, including rustic flagstones, traditional brick, poured concrete and more. Working with a local landscape designer can help you ensure that the design blends seamlessly with your home's architecture.
5. Paint the Front Door, Porch Ceiling or Shutters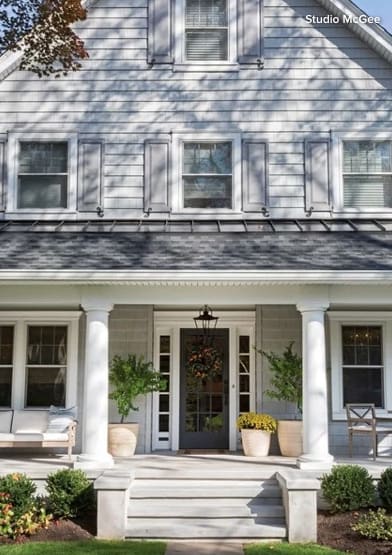 If the exterior of your home has been painted relatively recently but you're looking to make a change, consider painting just the front door, porch ceiling, shutters or all three! Choosing a darker, contracting color gives definition to your exterior.
6. Add a Pergola, Fence or Trellis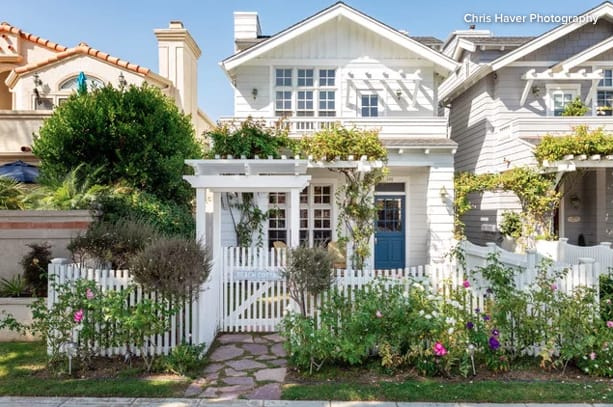 Using a low fence or stonewall provides visual separation from the street without blocking your view. Consider using a trellis or pergola to frame the front door while giving support to climbing flowers that offer a welcoming entrance to your home.
7. Complement Architecture with Just-Right Details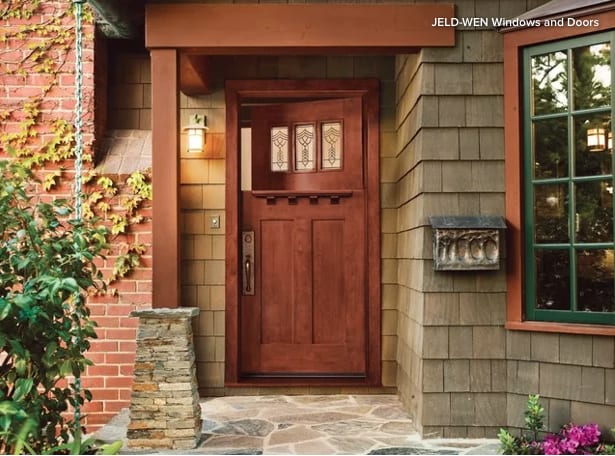 The right finishing touches work together to showcase the architecture of your home.  Upgrading your mailbox, door hardware and exterior lighting can create a harmonious, satisfying effect. Keep your style in mind when you shop for house numbers, planters and other outdoor accessories.
8. Revamp or Replace the Front Porch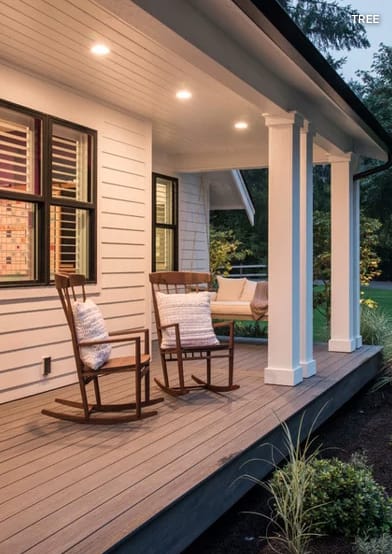 The front porch is where you'll most likely spend a fair amount of time and often gets a lot of foot traffic; as it can be the main entrance for visitors. It's not uncommon for older homes to need more than a basic refinishing.  It may seem small, but having your porch repaired or replaced can be a pretty big project so it's important to hire a licensed contractor to build or make alterations.
9. Get a Landscaping Plan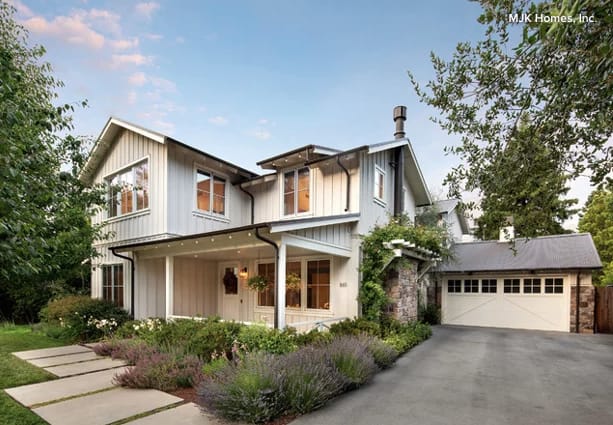 Having a planned landscape is a lot more that going to the local nursery and picking up some plants.  A good landscaper will take into consideration factors such as light, wind, water run-off, the style of your home and the character of your neighborhood.  If you aren't ready to commit to hiring a landscape designer to complete your entire project, getting a site plan can be a smarter option. This will allow you to implement the plan on your own schedule, with as much or as little professional assistance as you want.
10. Install New Garage Doors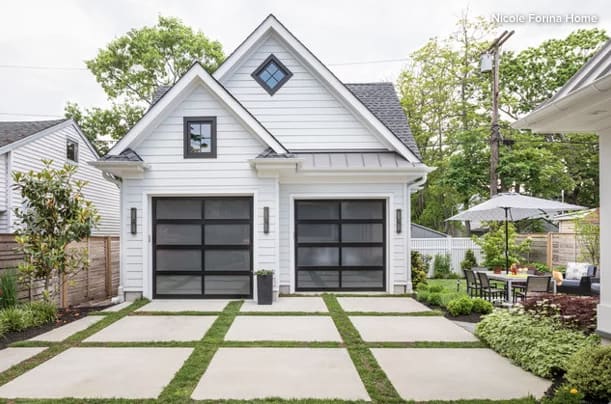 When the garage is front and center of your home, how it looks can have a large impact on your home's curb appeal or lack of. Swapping outdated garage doors for a more contemporary style - like the glass doors shown in this photo, is a great way to give your home a completely new look. Hiring a professional can make sure your new garage door is fitted properly and safely.