Big cities lure us with endless lists of sights and attractions, but what about when we want to slow things down a bit? Behind the facade of the nation's metropolises, the true authentic heart of America and the influences of old European settlers is waiting to be explored. From countryside retreats to seaside ports, these are our favorite small towns in New England.
Bar Harbor, Maine
Bar Harbor sits in the shadow of mountainous countryside on the eastern coast of Maine's Mt. Desert Island. Locals and visitors chow down on millions of lobsters every year here and it's customary to try the classic lobster roll and curious lobster-infused ice cream. When you aren't thinking about your stomach, you can visit quirky bookstores or go on a whale-watching trip.
Meredith, NH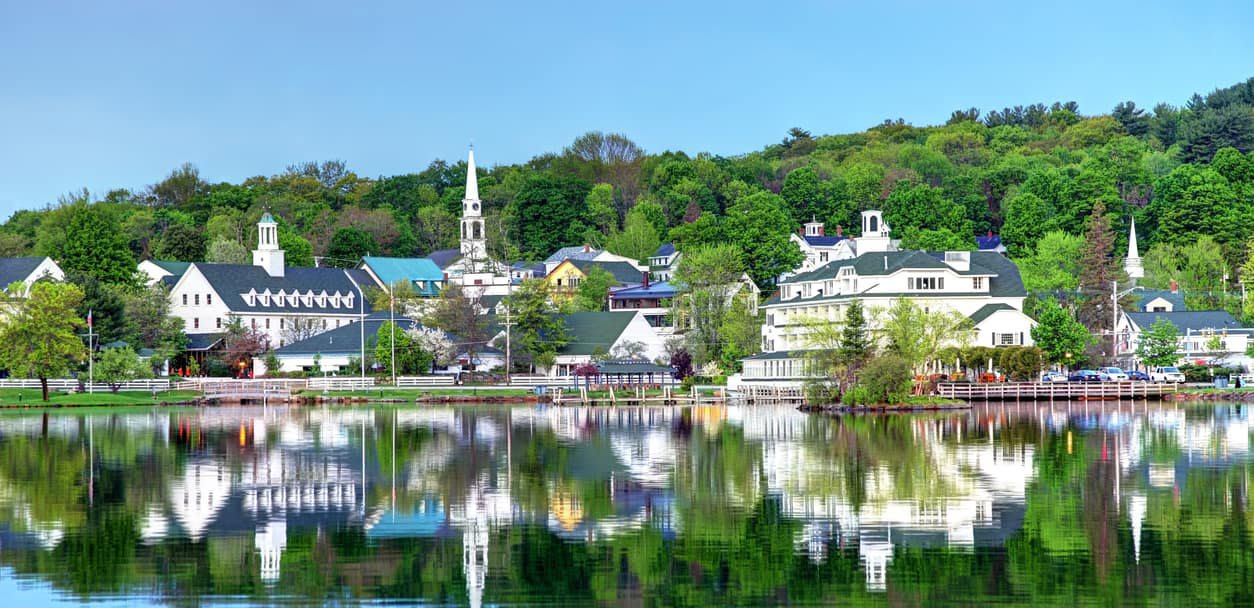 The water is the star in upmarket Meredith, namely Lake Winnipesaukee and Lake Wakewan. For those who like kicking back at lakefront resorts, lazing on beaches and kayaking on placid waters, this is the place to do so. Shops, restaurants and hotels set inside preserved colonial and Victorian homes offer bags of New England charm.
Woodstock, Vermont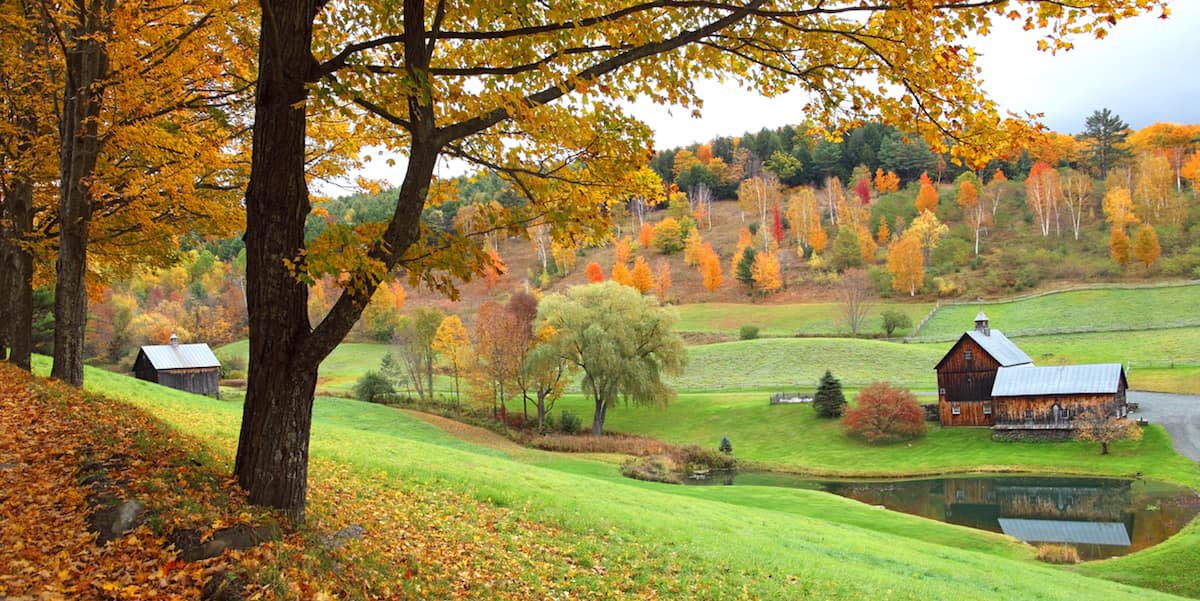 With a historical background and thriving art scene, this East Coast gem is charming to the extreme. Come fall the surrounding area is scattered with foliage straight out of a classic landscape painting. From rustic inns and farmhouses to local craft breweries and artisan shops, this small town is perfect for a New England retreat.
Stockbridge, Massachusetts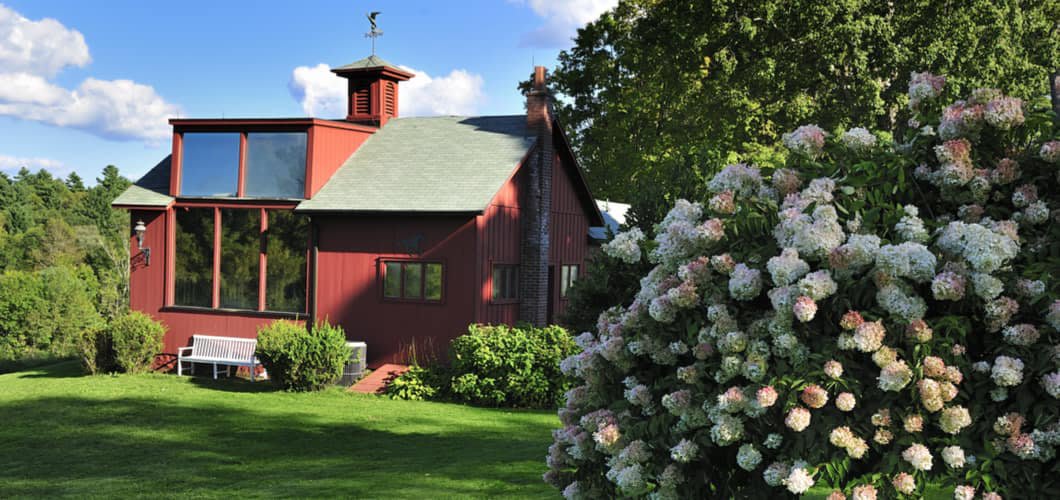 Lord, the Berkshires seemed dream-like on account of that frosting, sang James Taylor in his 1970 hit "Sweet Baby James". Come to Stockbridge in the holiday season and you'll find out for yourself, when snow falls on the ground and vintage decorations add color to the streets. Not only an inspiration for music, artist Norman Rockwell painted several Berkshires scenes.
New Shoreham, Rhode Island
You'll be getting away from it all at this town on Block Island, a short ferry ride from mainland Rhode Island. Beaches are the order of the day in New Shoreham and there's several secluded spots to choose from. Choose Crescent Beach for the ultimate escape. Walk coastal pathways and trails that cross a wildlife refuge if you can lift yourself from the sand.
Mystic, Connecticut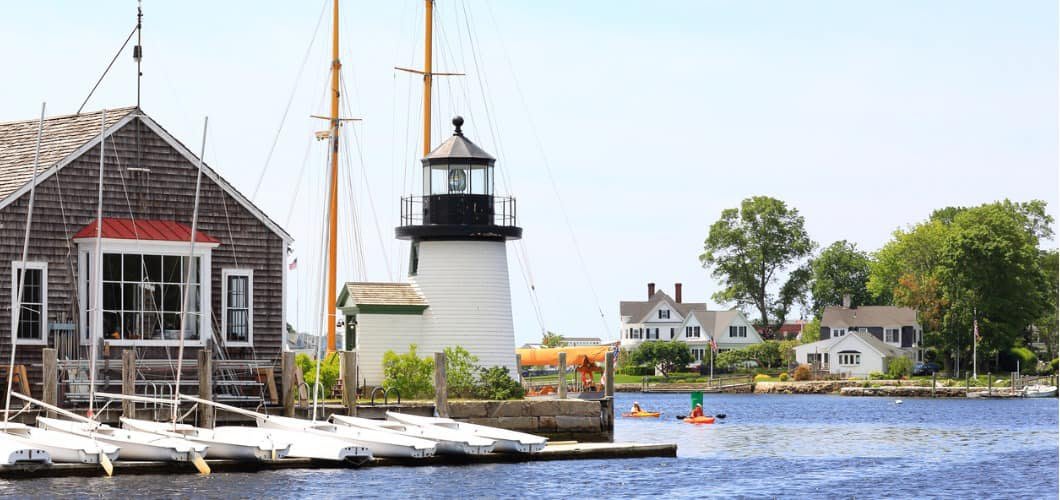 New England enchantment abounds at riverside Mystic, where you can while away hours browsing locally owned shops and watching the world go by from cute cafés. The Mystic Seaport has historic ships, museums and the recreation of a 19th-century maritime village. You can even see the sights aboard rowboats, sailboats and a 100-year-old steamboat.
Check out the best small towns in all 50 states here.