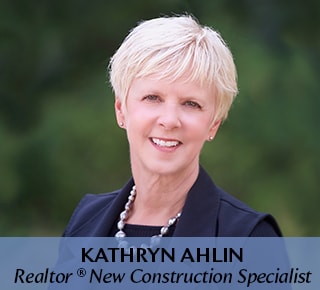 KATHRYN AHLIN
Realtor ® | New Construction Specialist
Office Phone: 603-778-6400 Ext.104  |  Cell Phone: 603-944-8321
Testimonials
"Thanks for all your help. Karl and I have been telling anyone who's willing to listen that they should use The Gove Group, and you in particular, for buying/selling real estate in the area. We're acquaintances of the building inspector in Exeter, and we put the word out to him knowing that he's right in your neck of the woods."
Sharon Pirhala | BARRINGTON, NH
"Thank you very much for everything you did for us selling our condo and helping us buy a house.  We really appreciate it!  You made everything so much easier for us.  It was such a pleasure getting to know you and I would highly recommend you to anyone buying or selling a home.  Thanks again!"
Jesse, Marc, & Michael
"I'd like to take this opportunity to thank you for all you did for us. You're a very easy person to work with. The whole building process went very well and Gary & I were impressed. We're very happy with our new home and have settled in quite well."
Gary & Suzie St. Laurent | NORTHWOOD, NH
"I wanted to send you a special "thank you"! It was a pleasure to work with you. Everything turned out so well. It was always good to see you, every time we met you were very good in keeping us informed with every detail."
Virginia | EPPING, NH
"We thank you very much for the hard work you put into helping make our newly constructed home in Barrington, NH a dream come true! You're unmatched experience, professionalism, and attention to detail helped to navigate us smoothly through the nine month building process from start to finish! We could not have built the home we did for the money without your guidance, negotiating skills, and work ethic. You helped us pick up on things to watch out for along the way and this was a huge weight off our shoulders. Your efforts made building this home a walk in the park for us. You have been a pleasure to work with and we owe a great deal to you! We would recommend your services to many and hope to work with you in the future! Thanks again and best wishes!"
Nate Williams | BARRINGTON,NH
"In this challenging market, I found it important to work with a realtor that uses multiple avenues to find potential buyers. The Gove Group and Kathryn exceeded the offerings of other realtors as part of their standard services. Also, important to me is communication. Kathryn is excellent at gathering information during showings and tours as well as staying current on market trends and communicated with me on a regular basis so that I always felt current on activities."
Jennifer | RAYMOND, NH
"Kellie and I just wanted to drop you a note and thank you again for your years of hard work on behalf of our family. We truly appreciate all of your efforts. We love our new home and it is everything that we were looking for. Please know that you can use us a reference if ever the need should arise. Please stay in touch."
Joe
"Kathryn, thank you so very much for everything you did for Mandy and myself to sell the condo.  I guess as much as I wanted out of there the closing was bittersweet. Mandy and I have been talking about all of the extra advertisement you did for us. It certainly was a pleasure meeting and working with you.  I was very overwhelmed today and my heart broke when the buyer started talking about the kitchen.  Again you got us to the closing and I am so appreciative."
Sherry & Mandy
"Bob and I want to thank you again for selling us our new home. The closing went extremely well, and we appreciate you being there. We started moving some things in today and just love it. It'll be a happy loving home for all who enter. And of course, you're always welcome to stop in for anything. Good Luck with A. See you this weekend."

Beverly and Bob | Thompson Pond Portsmouth, NH
"Kathryn, thank you so much for your help with this sale while I was away. You really went above and beyond and i appreciate it!"
Jenn Y.