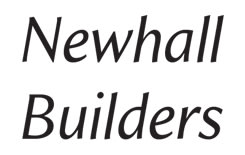 Newhall Builders, LLC is owned and operated by David Newhall, a New Hampshire Seacoast native. Dave's previous career as a drywall contractor set the stage for his next venture as a home builder. As a drywall contractor Dave helped build new homes for several reputable builders in this area, allowing him to gain valuable knowledge that contributes to his ability to build high quality, energy efficient homes today.
Newhall Builders is committed to building high quality homes with standard amenities that fit buyers' wants and needs, such as a gas fireplace, kitchen island and quality cabinetry, central AC, and the utmost attention to detail, among others. New homes built by Newhall Builders feature the latest in "Green", Energy Star certifiable building processes such as the now well-known "ZIP" system used to effectively "wrap" a home in an energy efficient blanket proven to effectively reduce energy costs!
Let your new home be a Newhall home!